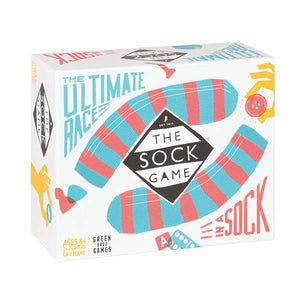 The Consulting Gamer
The Sock Game
Regular price
£18.99
£0.00
Tax included.
It's a fast and furious race to find the item in this fun-filled, sock-filled family game. 
Warning: this game is insanely competitive for all ages: 8 to 108. Anyone can win!
Step 1: Fill each sock with identical pairs of items.
Step 2: Spin to select the object you are racing to find.
Step 3: Race your hand into the sock and find the item before your opponent.
Step 4: Find it to score a point... First to 11 points wins!
---
Share this Product